Mamoon is a trustworthy and solid connection of mine. I have done business with Mamoon since 1998. Mamoon is a great man, with a very high standard. He provides great services, and manages both his teams and projects perfectly! I have only the best to say about Mamoon!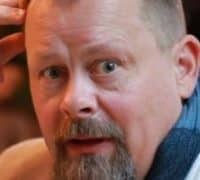 Kai RoerAward-winning author, speaker and security culture researcher on the global stage
Through our work together, I finally understood the difference between a website design/developer and someone who can just code. Mamoon made my life easier, our site relevant, clear and effective in ways I couldn't have predicted.
He is a consummate professional and manages a team of equally-professional designers, developers, and editorial staff. Mamoon is expert at making virtual management seamless. English is perfect. His team is courteous, helpful and smart.
They make things happen, helping frame decisions for me and explaining the reasoning behind the choices. They helped me better articulate our needs and identify opportunities I didn't see. All of this at a price no one in N America can match, with the fast quality turnaround. Cannot recommend him highly enough
Parry AftabAdvisor to Nations, NGOs & Networks. Youth Digital Innovation, Cyber-safety, Privacy & Cyber-security. Author & Cyber-lawyer
I needed some design work done in a hurry, Mamoon provided the work quickly and to a very high standard. I would highly recommend his services.

Iain Cox
Mamoon is one of the best I have ever worked with. His company doesn't know the meaning of the word "No" when it comes to web work. He also is very prompt with his work, always hits his deadlines (usually ahead of time) and is great with communicating with the client. I would highly recommend Mamoon and his company to anyone and continue to work with him to this day.
Ryan Pullano
Mamoon found us on Google and stated he could optimize our development process. I was very skeptical at first. Over the course of 2 months we exchanged over 50 emails about his services, reliability, and qualifications. He did not only what he promised but saved us money too.
We are currently utilizing Mamoon for approximately 75% of our development work. In the next 6 months I foresee this number approaching 100%.
Mamoon constantly hits deadlines and keeps me in the loop. When something changes with one of my projects Mamoon fills me in with the details and recommends the best course of action.
My favorite story attributes to Mamoon's honesty/integrity. When discussing total fee's incurred over a payment period I stated from my records we owed him $xxxx. Mamoon quickly reminded me we already paid him for half of that. Hashe was our first oversees provider to work with and Mamoon has made it a very rewarded experience!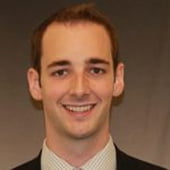 James George
I initially hired Mamoon to build a new website for a startup company. I was so pleased with the results that I have since hired him to help with three other websites that I manage and have recommended him to many of my friends for design and programming work. He is very easy to work with, always available for questions / comments and gets the job done quickly.
Glenn Robertson
Mamoon has done several projects for us to enhance our web presence. I have been extremely pleased with the quality of the work, the follow up tweaking was performed to make changes not anticipated by me until implementation. Mamoon does not drop your project and move on, he is there long term to ensure your ongoing success. Lastly, it was a great value!

Thomas Garden
We have used Mamoon for over five years and are very please he always makes the deadline and gives 150% effort on every project we have used him for. We hope for a long and profitable relationship
Tom GeorgeOwner, Barth Dental Laboratory
Mamoon is a great manager and runs his company very well. HASHE has provided us with great design, service, advice, leadership, and much more. Mamoon provides only the best resources to work on projects which in turn produces great results. Mamoon is a pleasure to work with and I recommend him to anyone.
Drew WhitedCo-Founder at The Rosé Spritz
Mamoon's team, Hashe, has been doing projects for me for months now, and his team, Hashe, is the only one I use when I need web and application development. The team does great work, they are prompt, professional, and reasonably priced. No job has been too big or too small, and I recommend Hashe for anyone who wants the resources of 20-30 developers worldwide as a collaborative team. He's the best friend a business can have!

Brandon Safford
Oh my, Mamoon is an IT wonder! He got my site and email transferred to a new host/server in record time, has been ridiculously patient with my questions, and has made the whole experience as smooth and easy as it could be. I pretty much had no downtime, which is hugely important for someone who is self-employed. I can't wait to work with him on updating the site design! I highly recommend him and his team.

Caron Golden
I have had the extreme pleasure of working with Mamoon and his digital team for over two years now. His generosity, expertise and attentiveness to the needs of my consulting firm have helped my own business to develop and expand. I whole-heatedly recommend and endorse him and look forward to continuing our work and relationship.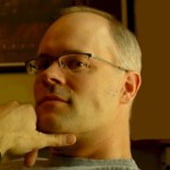 Brian LoebigInternet Marketing Strategist
I can highly recommend Mamoon Rashid for your programming/IT/web development needs. Mamoon is a character; professional, funny, engaging, a listener, and provider. His team at Hashe Computer Solutions works in a timely fashion to provide deliverable exactly as the client requests. Mamoon and his team of programmers have been working with me on my web needs for the past year now, and the growth and success of my business is a direct reflection of the quality of work that they provided. Big or small, Mamoon and his team can handle your projects! A+ service!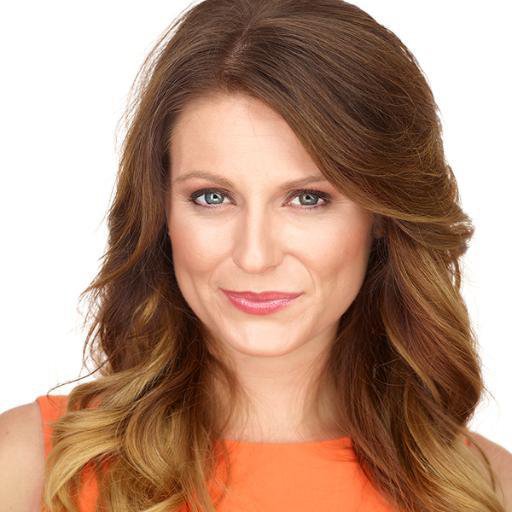 Alisa JohnsonCEO | Product | Pilot
Mamoon, you are incredible. thank you so much for putting up with my perfectionism. the site is fantastic and i love it. I am going to promote you to anyone who is willing to listen! thanks again! you're the best!
Laura Joy
I have had the pleasure of having Mamoon and his staff do a series of projects for me over the past two years. These have ranged from a 10-minute corporate flash movie to website design to PERL Programming. In each case I have found the work product to be excellent, exceeding my expectations. His perspective has been that until I was pleased, his work was not done, even if that meant going beyond the agreed upon specifications. He has just completed another project for me, and I will continue to use his services, and to refer others to him
Kenneth Hirsch, MD, PhD
I have had the pleasure of working with Mamoon since 2003 and nothing has ever been a problem to him. Mamoon has worked on several web sites for me as well as for my clients and has always come up with perfect results keeping my clients and myself very happy. If I ever had any problems or questions Mamoon was always there to advise and help. I asked Mamoon for many things which were outside the original brief and little things along the way which he has always taken care of his back up support is fantastic. Although we live in different parts of the world Mamoon is and always will be a great friend. Should you need a professional and dedicated team for your web site project look no further than Mamoon Rashid you will not be disappointed and you will become part of his growing family of successful web site owners.
Many thanks for being a great adviser and web site designer I look forward to working with you for many years to come
Ben Bassey