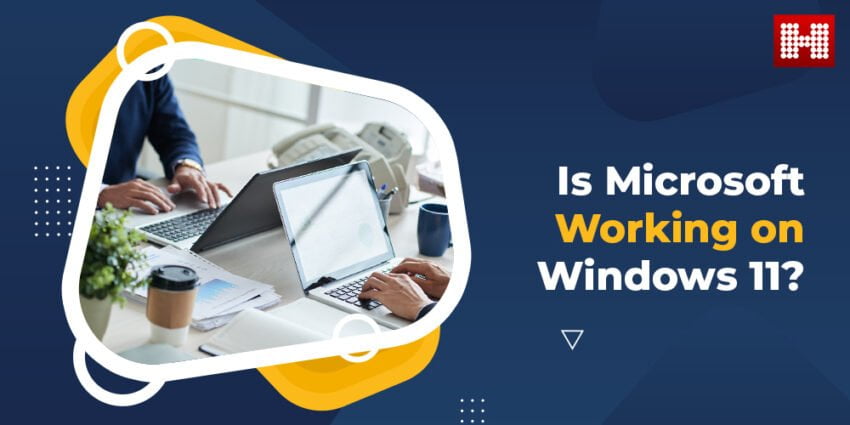 Windows 11 is an internet myth! Even though Microsoft has already made it clear that there will be no Windows 11, you will still see the internet flooded with "the news" of Windows 11.
In 2015, just before the release of Windows 10, Microsoft's Jerry Nixon revealed that this was going to be the last version of Windows. Many people were shocked and did not believe it at that time. But even after almost 6 years, there are still no signs of Windows 11. Does that mean the Windows is dead? No! Is it fine without a new version? Yes! Let's have a look at a bigger picture to know why there is no need for windows 11.
Windows is not dead!
Windows 10 being the last version does not imply that it's the end for windows. It simply means that it's the end of the version numbers. How? With the release of Windows 10, Microsoft started working with a new strategy: "Windows as a service". Instead of working on a new version, Microsoft has been focusing on improving and updating the "last version". Windows 10 gets new updates twice a year. That means new updates and features are available after every 6 months, that is, one in May and the other in November. Besides, it gets security updates, bug fixes and enhancements almost every month. Since its initial release in July 2015, the Windows have undergone numerous updates.
Windows 10 is pretty successful!
After the failure of Windows 8, Microsoft went back to its basic, more user-friendly and familiar design, such as the traditional start menu and desktop, in Windows 10. This was done to bring its users back and this attempt, indeed, helped the company make Windows 10 successful. With Microsoft reaching its said target of getting over 1 billion users of Windows 10 on March 16th, 2020, there remains no doubt that the last version has been a success! However, this target has not been achieved in the said limit of three years partly due to the discontinuation of Windows phones, which would probably have occupied a significant portion of the smartphone market. Currently, it is running on PCs, laptops, Xbox One consoles, and HoloLens devices.
Windows 10 is an extremely popular operating system for desktops and laptops across the globe, which collectively account for more than half of all the devices that are currently running it. Its extensive fame is one of the major reasons that Microsoft is still sticking to it. If it had received negative feedback just as Windows 8, we would have probably gotten a new version, i.e., Windows 11.
Wrapping up!
You might have come across many Windows 11 concept videos on the internet, but the thing is, Microsoft is not actually working on a major release. It might, however, gradually incorporate such features in the future updates of Windows 10. At the present moment, it is mainly focusing on optimizing Windows 10, the overall success of which has confirmed that there is no need for Windows 11.
Hashe is one of the leading web development companies that excel in website and mobile app development. We provide the best IT solutions and outstanding IT outsourcing services. Our team of creative web designers and developers works diligently to deliver the assigned work on time and ensure the ultimate satisfaction of our clients. Visit us for IT services and consultancy.
Also Read: Beware Of Android Malware!

Keep following us for more tech news! Check out our Social Media Pages
Was this helpful?
Click on one of the buttons to rate this post. Your choice cannot be undone, but you can change your mind at any time.
Tags:
Last Modified: August 2, 2023 at 7:12 am