IT Services Providers In Boston!
Hashe is a managed services provider in Boston that can augment your in-house IT department or become your IT department, streamlining your IT functions and lowering costs. We understand that generating growth relies significantly on your IT infrastructure's robustness, flexibility, and security. Many small and medium-sized firms lack IT personnel or have a tiny internal workforce with restricted bandwidth, which is where we come in. Whether you have no IT staff, a small team, or an entire IT department, Hashe offers the personnel, procedures, and technologies to support your IT environment.
Technology is a strategic asset that contributes to the success of your company. Our IT professionals will empower your team and assist you in leveraging best-in-class technology to secure and expand your business, cut costs, and enable your team to perform more successfully.
Maintain the scalability and stability of your IT infrastructure with Hashe!
Get World-Class Managed
IT Services

in Boston!

Our Managed IT Service in Boston provides proactive management of your whole IT infrastructure. Your platform must evolve along with you because we all know that businesses and systems change. Scalable and flexible solutions from Hashe enable you to expand in the direction you wish while maximizing technology for profitable, long-term business success. Our complete service IT solution suite, composed of a talented, diversified team of IT specialists, is available to assure your success.

Hashe has over 20 years of experience in IT and may become your trusted partner in monitoring, troubleshooting, and evolving all IT infrastructure components. As your managed service provider (MSP) in Boston, we prioritize preventive infrastructure maintenance and continual cost optimization. Our IT specialists will provide your team with more authority and assist you in utilizing world-class technology to secure and expand your company, cut costs, and improve team productivity.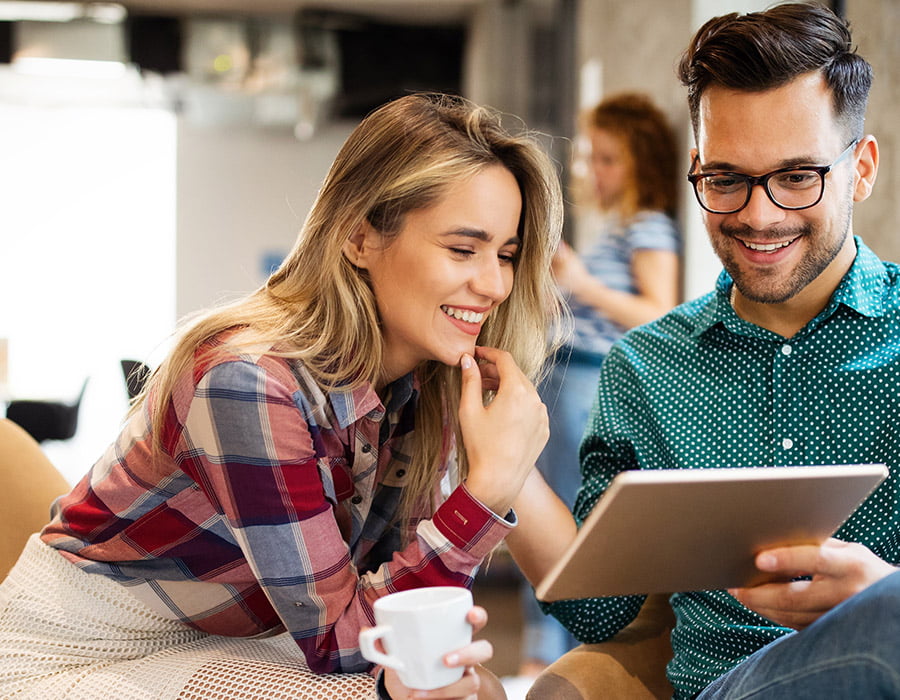 Managed
IT Services

Hashe Offers in Boston
IT Infrastructure Monitoring
With our industry-leading systems management solutions, we continuously check on the condition of your networks, servers, and mission-critical systems. We troubleshoot and solve issues to maintain infrastructure productivity, and our team and tools keep your systems operating at optimum efficiency.
Cloud Management & Migration
Whether you use AWS or Azure, Hashe's Managed IT company in Boston can manage these cloud services and guarantee that you get the best performance possible. Our experts efficiently handle the deployment of cloud infrastructures, applications & data migration to the cloud, and cloud monitoring and optimization.
Server & Desktop Management
Using the most recent systems administration tools, our IT services company in Boston supports MAC and PC and maintains your critical servers and users' desktops up to date and secure. We offer a thorough and dynamic cataloging of the information technology assets under our care using lifecycle analysis and reporting.
IT Infrastructure Assessment
Our IT professionals in Boston analyze your IT infrastructure's state with a focus on scalability, operational effectiveness, and security. We devise a roadmap for IT infrastructure optimization that includes practical answers to the issues found. We also carry out IT infrastructure cost optimization.
Technical Solution Services
We work with diverse businesses to design, develop, and manage a custom IT platform that suits their business priorities and financial and time constraints. We offer the knowledge and abilities to devise network and backup solutions and secure and dependable computer storage adapted to current and future business demands.
Managed Security Services
Our professionals create and maintain security solutions that may be suited to business objectives, budgets, and timeframes, built with top and dependable vendors. As a part of our IT services, we perform security audits, vulnerability assessments, penetration testing, and compliance program planning & assessment.
Managed Application Services
The services that Hashe's IT firm in Boston offers span a wide range of areas, including help desk support, system availability and reliability management, problem-solving, and application monitoring. Any combination of services is possible depending on the specific requirements of your business.
Backup & Disaster Recovery
Hashe's IT experts in Boston are adept in backup system administration and disaster recovery planning! We can manage your current platform or work with you to develop a strategy and plan that safeguards your information and ensures quick restoration in the case of a breakdown.
Managed DevOps
Managed DevOps enables you to automate operations, make changes effectively, speed up the delivery process, and increase reliability thanks to the best practices and tools. We offer a seamless CI/CD pipeline, infrastructure support (servers, network devices, specialized applications), and system and service administration.
Why Choose Hashe
As Your Managed

IT Services


Company In Boston?

When an IT issue arises at your company, your staff is either physically unable to do their duties or is distracted from their work. Technology issues, if not fixed, end up costing your company money. Beyond preserving the stability and health of your system, Hashe's Managed Services in Boston offer more. We design the ideal road map for your present and future working conditions.

We collaborate closely with vendors on your behalf as your IT partner. Our staff, who have superb service and communication skills, are our most important differentiators. At every touchpoint, we prioritize the client experience. It is not only what we do but also how we do it.We endeavor to provide that exceptional experience that is rare in today's enviornment. We are not pleased with our performance if you are not pleased with our service.
Frequently Asked Questions
About
IT services
What are managed IT services?
Managed IT services entail giving an outside provider control over the operations of your IT infrastructure. It covers a company's remote management of servers, desktops, and mobile devices. Cybersecurity, antivirus software, and even cloud services are all included in managed IT services.
What is the role of a managed service provider (MSP)?
A managed service provider (MSP) is a third-party business that administers and takes on the responsibility of providing its clients with a specified set of IT and technology management services. Large corporations, small and medium-sized businesses, non-profit organizations, and governments all use it as a strategic method to enhance operations.
How do I choose a managed IT services provider company?
You can begin by determining which IT services you require, creating a shortlist of MSPs that offer those services, and then making calls and taking notes.
How are Managed IT Services usually charged?
It might vary from company to company, but often, companies charge the services by the hour, the service, the number of users treated, the number of devices serviced, or any combination of these. Most companies will set an annual service contract with you that invoices you monthly.