Web Design Company in Boston
Hashe is a well-known web design firm in Boston with an experienced and creative team that is adept in website development and design. We understand the value of good website design and strive to provide our customers with the most innovative websites for their businesses.
A difficult-to-read and boring website will not produce the desired results because it will not elicit the desired customer engagement. An interactive, innovative, visually appealing, and user-friendly website, on the other hand, not only keeps visitors engaged for longer but also plays a significant role in increasing your customers, improving your sales, and growing your business.
Our Boston Web Design Company Builds Websites that Work!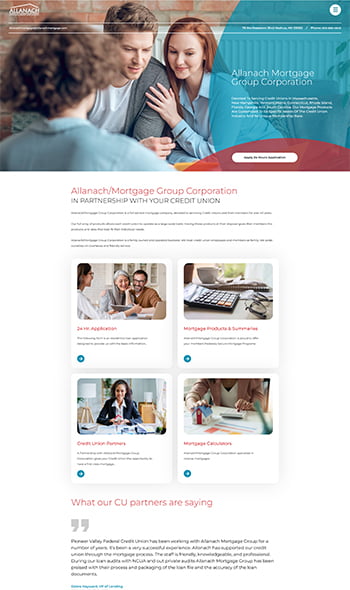 Just having a website is not enough! It must be appealing, but most importantly, it must contribute to your goal and assist you in reaching it. A visually appealing website that does not function properly is useless.
We combine innovation, technology, and art to deliver optimized and user-friendly websites with incredible UI/UX that demonstrate our high degree of professionalism. Our cost-effective web design services in Boston assist you in attracting more visitors and keeping them on your site! More than just an appealing web design portfolio, we create websites with a comprehensive plan designed to convert your site visitors into customers.
BOSTON WEB DESIGN SERVICES
Web Design and Development
You require a website that effectively communicates your brand, distinguishes itself from the competition, and, more importantly, converts. Our Boston web design agency specializes in creating both aesthetically pleasing and growth-oriented websites. Before developing a design plan, our team of Boston website designers takes the time to understand your brand, messaging, and business objectives. If you're ready to have a functioning, responsive, and successful website that increases your ROI, Hashe can help!
Responsive Web Design
Our Boston Web design agency has a proven track record of developing mobile-friendly, search engine-optimized websites that provide a consistent and seamless user experience for your customers. Our team combines design knowledge with cutting-edge technology to create a unique site that preserves its appeal and usability on all browsers and devices.
Custom Web Design
As the best web development and design company in Boston, Hashe focuses on developing high-quality, bespoke websites that aid our client's in their online success. We specialize in building unique design solutions to satisfy your particular company objectives. To create custom experiences for your target audience, our team combines in-depth research, creative strategy, and technical know-how.
Content Writing
Your success online depends on choosing the correct content strategy. Hashe specializes in creating high-quality, thoroughly researched content that appeals to your target audience. Our skilled writers have years of writing experience in various styles and niches. We create impactful, highly search engine-optimized content that resonates with your readers. Our Boston web design business can handle all your writing requirements, whether you want to gain thought leadership through blog entries or increase traffic to your website.
Search Engine Optimization
Our goal at Hashe is to create a website that converts visitors into buyers. Through thorough keyword research, proper placement, and advanced SEO practices, our Boston SEO experts ensure that your target audience finds you when they search online. We use white hat SEO practices and advanced techniques to help you increase traffic, qualified leads, and conversion rates.
E-commerce Web Design
Hashe builds eCommerce websites with a conversion-focused approach that quickly generates leads, opt-ins, and transactions. Our skilled Boston web designers guarantee that your custom-built website is operational, responsive, and optimized to provide your customers with an easy-to-use experience.
WordPress Experts
Hashe is a reputable WordPress design and development agency in Boston that develops successful, high-converting websites. We boost your business with a personalized WordPress website designed to increase your ROI. Every custom website we create is fully customizable, SEO-friendly, and immensely scalable.
Website Hosting
Hashe offers premium managed WordPress hosting for sites of all sizes. Our Boston WordPress professionals provide a fast, dependable, and highly secure environment to help you seamlessly manage your website. You can be confident that your site is in good hands because we have a skilled, always available, and friendly support team.
Why Choose Hashe as your
Boston Web Design Company
We excel at creating visually stunning, high-performance websites tailored to your unique business needs. When you work with Hashe, you are collaborating with a creative and skilled team of Boston website designers who are experts in their field. Besides working with a professional pool of designers, we will assign a dedicated project manager to ensure the proper successful implementation and timely delivery of your website.
As a premier web design company in Boston, we take the time to comprehend your business. We pay attention to particular demands, challenges, and goals of your business. Then, we meticulously develop a strategic plan to carry out those objectives.
Hashe appreciates timely delivery. Without compromising the caliber of our work, we take satisfaction in routinely meeting client deadlines. We provide regular status reports to keep our partners informed throughout the process, from conceptualization to website launch.
Frequently Asked Questions
About Web Design
What does a digital marketing company do?
The development and maintenance of websites are collectively known as web design. There are various aspects of web design, including user interface, user experience, web graphics, and search engine optimization, which all concentrate on giving the visitor a satisfying or positive experience.
How significant is web design?
Web design is crucial since it impacts your company's performance. An unintuitive, improperly-designed website will reflect poorly on your business and may harm your sales. A well made, user-friendly website, on the other hand, ought to aid in retaining visitors and boosting sales.
How to choose a web design agency?
You must first consider the type of website you require and your goals for your new website before selecting the ideal web design firm for your organization. Budgeting is another important factor. The next step is to look up local businesses online and read client testimonials or reviews to ensure the firm you choose has a solid track record.
Didn't find an answer to your question?