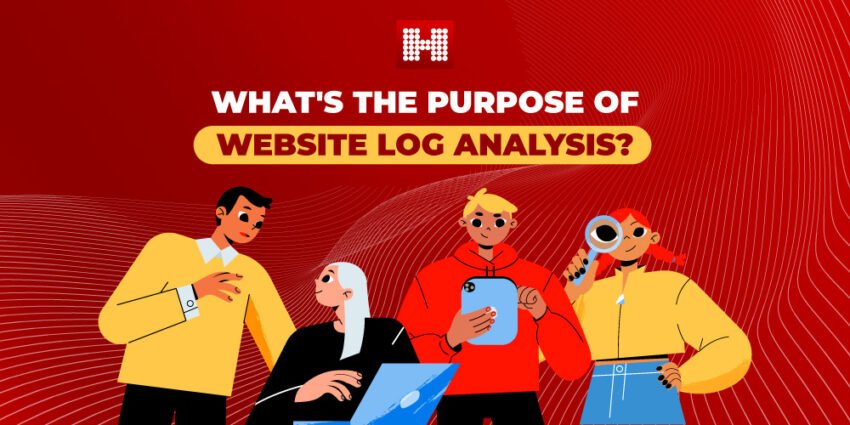 Website log analysis is one of the biggest missed opportunities in UX research. Usually, web designers and developers pay more attention to external search optimization (getting the visitor) and neglect site-search optimization (serving the visitor).
A Website Design Agency usually uses search engines that only provide search statistics. These search statistics provide insight into the terms and websites that are contributing to driving traffic to your site. However, these search engines and analytics services may be able to provide little information about the internal traffic of your website, but it's not detailed enough usually.
On the other hand, if you have a search engine on your website, you can have search data, focused on your internal website traffic. Here is how log processing and analysis come into play. This blog will briefly inform you about what log analysis means, why it is significant, and what tools you can use to conduct log analysis.
What is log analysis?
Log analysis is the process that involves reviewing computer-generated event logs to identify security threats, bugs, or other risks. You can also use log analysis to review user behavior and ensure compliance with regulations.
What is a website Log file?
A log is a comprehensive file that captures each activity within the software applications, operating systems, or devices. Website log files are significant data sources for network observability.
A log file documents any information designated by the system administrators, including error reports, messages, file transfers, file requests, and sign-in/out requests. Log files contain a lot of information about who visits your website and what they expect from your organization.
What is log file analysis & what does log file analysis mean?
Log file analysis uses records and logs from web servers to determine potential issues or opportunities for SEO and measure the crawling behavior of search engines. It is a technical SEO task that lets you see how web crawlers, Googlebot, and other users interact with your website.
Why is it necessary to analyze log files?
Log file analysis offers useful insights about your website and how it is seen by search engine crawlers. Moreover, analyzing log processing can help you develop a well-informed SEO strategy, justify optimizations you may be looking to make, and find answers to questions. It also helps to solve problems surrounding the indexing and crawling of your web pages.
What tools should I use for log analysis?
Here is the list of log analysis tools that offer smooth and hustle-free log analyses.
SCREAMING FROG LOG ANALYSIS
Screaming Frog Analysis is a desktop log analysis software. It has a free version (to crawl up to 500 URLs) and a paid version for larger websites. This tool is the best logging analyzer tool because of its easy installation.
SEOLYSER
Seolyser is a freemium tool that helps analyze log files in real time. It allows you to track your Key performance indicators live (HTTP codes, crawl volume, page performance, and most crawled pages).
ON CRAWL
On crawl is a type of pay-as-you-go SaaS tool. This tool provides different plans based on the number of lines to be analyzed. Moreover, it allows you to have a visual analysis of logs, thus, making them easy to understand. However, to fully grasp ON CRAWL, you will need some technical development skills.
BOTIFY
Botify is a comprehensive tool with many free services. This tool offers visual analysis and is very easy to use.
Conclusion
Log analysis allows you to simplify your website maintenance while identifying potential growth drivers. Moreover, it offers the opportunity to increase your visibility online. This analysis requires expertise in technical pillars and analytical skills related to organic referencing. If you need assistance, do not hesitate to contact our SEO agency for support on your SEO log analysis.
Frequently Asked Question
Which of the following terms identifies the process of reviewing log files for suspicious activity?
Auditing identifies the process of reviewing log files for suspicious activity. It helps developers and IT professionals record events of the breach, system failures, or other outlying events.
Keep following us for more tech news! Check out our Social Media Pages
Was this helpful?
Click on one of the buttons to rate this post. Your choice cannot be undone, but you can change your mind at any time.
Tags:
Last Modified: November 27, 2023 at 11:31 am