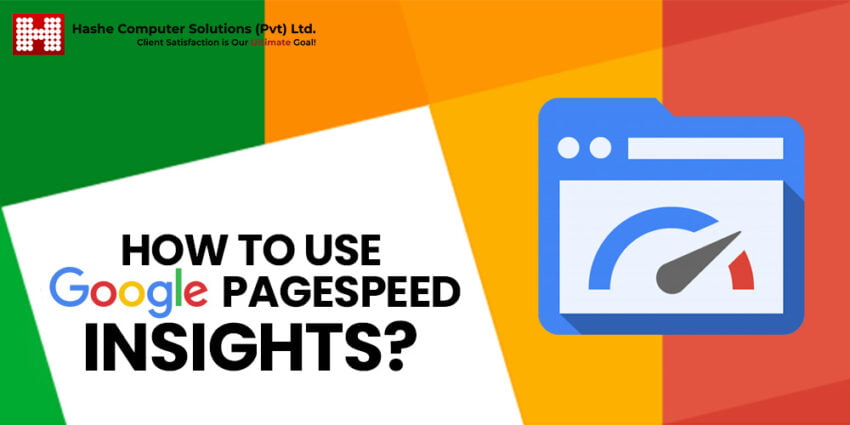 Is your web page not attracting enough traffic? The reason might be your web page speed. In the world of Web Design & Development, the better the user experience of a website, the more traffic Google will allow to that website.
The speed of your site is one of the most significant factors in defining the user experience and thus the ranking of your website. Google takes notice of web pages that are fast and provides a better user experience.
In this blog, we will take you through a guide where we will discuss what are Google PageSpeed Insights, how to use it, why it matters, and what you need to include in your test repertoire. Let's begin!
What Are Google PageSpeed Insights?
Google PageSpeed Insights is a free tool to help you identify and fix issues that are playing a role in slowing down your web application. An open-source tool called Lighthouse gathers lab data and analyzes it after combining it with real-world data from the Chrome User Experience Report dataset.
The result produces a score for your website speed on desktop and mobile devices with a series of recommendations for improvement.
The Google page speed test recommendations are based on the industry's best practices for desktop and mobile web performance. These Insights help you to make decisions to enhance your website's performance, search engine ranking and boost user experience.
Some other preferred tools for running speed test includes Website Speed Test.
How to Use Google PageSpeed Insights?
Google PSI is simple to use. Follow these steps;
Go to the Google PageSpeed Insights page
Copy & paste your web page URL into the search tab
Click Analyze
After a few seconds, you'll get a report that shows the performance score of your website along with a breakdown of different categories.
PageSpeed Insight Test Report Breakdown
The Google PSI report has several sections:
Performance Score: The overall score of your webpage
Origin Summary: A Review of the Core Web Vitals
Field Data: Real-world data, if available
Lab Data: The metrics gathered from Lighthouse
Diagnostics: More information relevant to the performance of the application
Opportunities: Suggestions to improve the page performance
The aggregate performance score is divided into poor, Needs Improvement, or Good categories;
Good: 90-100
Needs Improvement: 50-89
Poor: 1-49
An overall performance score above 90 is considered good. In most cases, a 100/100 score is almost impossible to achieve consistently.
You can toggle between the mobile and desktop versions of the report, to check your website speed on different devices. If you don't have a mobile web application then ignore the mobile performance report and focus exclusively on the desktop version.
The score provided by the Google page speed test is a prominent metric of performance. The Google PageSpeed Insight Score indicates whether your pages meet Google's speed and performance standards. The higher the score of your website, the better the keyword rankings will be. If you do not fix the webpage's slow speed issue, no SEO strategy can improve the performance of your sight.
You Still Need Load Testing
Google PageSpeed Insights may include some aggregate data to measure performance from a single user session, but it shouldn't be the only web performance testing tool.
It has some loopholes that you may cover with other tools like LoadNinja. For example, Google PSI doesn't show how a website performs under an unusually high load.
LoadNinja makes it easy to build load tests in a fraction of the time with its Record and Replay functionality without sacrificing flexibility. You can then automate these tests and incorporate them into your continuous integration (CI) processes.
Additionally, LoadNinja runs load tests on the actual browsers to provide the most authentic performance measurement. LoadNinja's browser-based load tests also take into account JavaScript execution time, which is critical for other JS-heavy applications and single-page applications (SPAs).
Conclusion
In conclusion, performance is a significant factor in the success of any web application. Google PageSpeed Insights is a great tool for analyzing the performance of a website and receiving relevant recommendations to improve the overall performance. But, you should include other tools like LoadNinja in your test repertoire.
Keep following us for more tech news! Check out our Social Media Pages
Was this helpful?
Click on one of the buttons to rate this post. Your choice cannot be undone, but you can change your mind at any time.
Last Modified: November 27, 2023 at 9:30 am