8 Factors of Optimal Website Design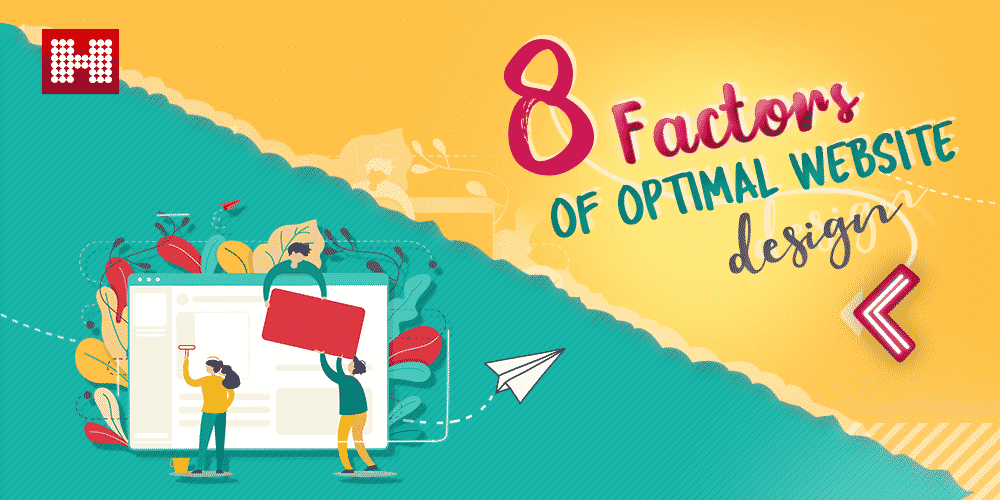 A website is a tool to sell your products and services. This means that if you want your website design to provide a return on your investment. What is involved in this? Continue reading for the Eight Elements of Great Website Design.
1. Search Engine Optimization – Friendly pages
Search engine optimization is a serious business for your company. Google is looking for it. It also gives a better user experience. SEO is the process and steps we follow to get high rankings in Google and get more organic traffic from search engines. In other words, it's compulsory.
You and your website design team need to consider things like:
Meta tags
Title tags
Headline tags
ALT text
You need more than luck to succeed in the affiliate industry. In other words, what are people looking for in Google when they search for a business like yours? These are your keywords.
2. Mobile friendly
As of 2018 research, smartphone owners accounted for 61.2% of Internet usage. There are no signs of reducing this number. This means that if users don't have the perfect experience to access your website from their mobile phone, you could potentially lose more than half of your traffic. Grab your smartphone now and go to your website. Then, consider these questions:
Does it load quickly?
Are these images clear and loading properly?
Is the content easy to read?
Is navigating around the site is fast and intuitive?
Thankfully, most website templates these days are automatically mobile responsive. However, it is worth discussing with your web designer. Check all the buttons and forms, play with the navigation bar, and make sure the user experience is as easy as possible. Don't make your visitors think – or you're going to lose them.
3. Easily accessible CTAs
Call to Action tells your website visitors what to do. You probably see and communicate with CTAs all the time without even understanding it. Whenever you see a button that says, "Contact Us," "Click here," "Shop Now," or something like that, it's CTA.
CTA makes life easier for your visitors. They don't have to spend time trying to figure out how to meet their needs. You probably want some CTA – the top of your website that appears without the need to scroll. Also, every page on your website should have some kind of CTA.
Think about what you want to do when you visit your customer's page. Do you want them to call you? Email you? A free consultation schedule? Shop? This will help you determine the best CTA to use.
4. Clear navigation menu
There is no time to be creative with your navigation bar. It needs to be clean, simple, and straightforward. This is both for the sake of your website visitors and for the sake of Google.
Google uses your main navigation menu to find out what your site is all about. If you can't easily comb through this menu and determine the key pieces and components of your website, this won't be an easy time for you to rank.
If, when you hover over a key type, a drop-down menu with more choices appears, there should be a clear flow between all options. Visitors should be able to read them and make them feel.
5. Plenty of white space
White space also sometimes called negative space – is the unused property of your website. This is a place not taken by text, photos, or videos.
We are cautious about white space in website design because it enhances the user experience. Going to a website and viewing a page completely immersed in content is very annoying. Your bounce rate will be affected.
White space makes your website feel easy and clean to read. Elements of your site need space to breathe. Don't try to give as much information as possible to your visitors. They're probably not reading all this – which takes us to the next thing.
6. Skimmability
Most readers don't read word for word on your website content. Instead, they jump. This means that your website needs to be improved just for that: skimming.
Can you quickly scan the web content of your website and still walk through the key points? Do CTAs jump? Will visitors still be able to get what you want without having to read everything?
Use things like titles, numbered lists, and bullet points for easy reading.
7. Photos and videos
Therefore, readers will not read as much as they should. Do you know what stops them and stares? Pictures and videos a great trick? Pictures of happy faces can be a more positive experience for your visitors.
In particular, videos are better than text. They increase traffic, and keep people on the page, have a high ROI, and improve your SERP results.
You can consider placing a video of any kind on the fold, as opposed to a banner icon. You have seconds to get someone's attention when it lands on your homepage. To put the odds in your favor, a video can surprise you with your retention rate.
8. Compatibility in branding and messaging
Every page of your website immediately recognized as your brand. It adapts to elements such as colors, fonts, and your logo.
When designing or website design, it can be easy to get away from yourself. To keep your site vibrant, you can choose from a range of fonts, link colors, layouts, and more. Steer clear of this habit.
Remember: your site is a tool. It's not just about Vanity. Think about what you want to do and what you want to deliver as opposed to the ROI you want, and you will reap the rewards.
Visit Our Social Media Page:
Was this helpful?
Click on one of the buttons to rate this post. Your choice cannot be undone, but you can change your mind at any time.
Tags:
Last Modified: June 3, 2021 at 6:27 am