Software Testing
Our QA staff includes experienced resources who have worked with tier-one software houses of Pakistan and are creative and possess vast experience of application testing.
We can employee our quality assurance team to understand the application requirements and to create test cases. They can also execute these test cases and can assist inhouse/remote development teams in identifying bugs. Our testing team also posses experience of using automated testing tools and can work closely with remote/in-house development teams to stress test/benchmark and application on multiple platforms.
We help you design and implement robust, quality assurance strategies throughout the development period.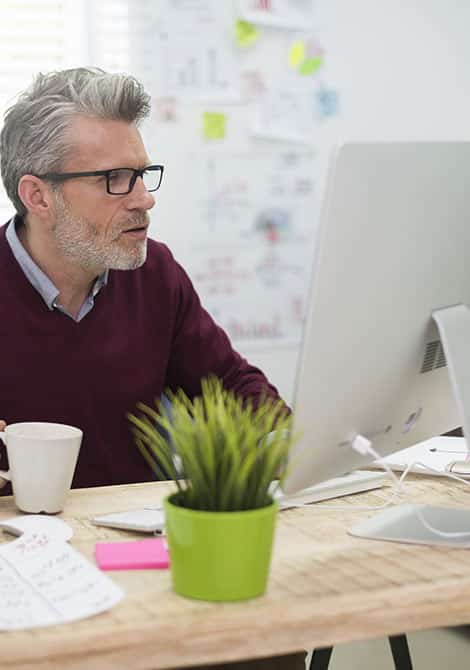 Mature Software Testing Practices
By combining well-crafted QA processes and sophisticated performance tracking tools, we help clients improve resource utilization and achieve outstanding product quality.
Managed QA service
Our closing QA service allows you to take advantage of a dedicated program management and delivery center to create and support enterprise-grade solutions without breaking a sweat. Combined with low-risk agile software testing methodologies that produce a high level of visibility into the project, this offer is an excellent fit for business people who value Trunkey vision for solution development.
Accelerate your time to market
Manage your budget in projects
Use the latest tech and rare abilities
Maintain complete control of the process
Software testing
Consistent with solid cross-domain expertise and comprehensive QA knowledge, our approach to software testing focuses on preliminary testing, expected results, and overall accountability. We incorporate top QA experts into each project to ensure that the resulting product is in line with the quality standards required and is beyond the expectations of the user.
Solve QA team scalability concerns.
Keep all stakeholders up to date with detailed records.
Manage the needs of change without pressure.
Minimize project risks.
Automatic testing
On large-scale and long-term projects, we generally recommend that our clients consider testing automation as test performance and cost reduction tool. Our test technicians take a comprehensive overview of the SDLC process to assess the feasibility of automation introductions and help you decide the maximum moment to implement it.
Implement web, mobile and API testing automation.
Run multiple tests in parallel on multiple devices, platforms, or browsers.
Take advantage of a modular, ready-to-go AQA framework.
Release frequently and confidently.
Meeting your business challenges
Reduce market time
Release the new features faster and with greater confidence in their quality, to beat the competition and win a larger share of the market.
Control your budget
Investigate project costs and performance in real-time as they appear and implement corrective strategies to keep this project on track.
Reduce the risks
Use reliable ROI calculation to estimate a return on investment and time savings with complete clarity and 360 ° risk visibility for creative Go / No-Go decisions.
Assure compatibility across platforms
Keep a reliable quality management workflow in place to deliver consistently high-quality QA service across each platform and device required.
Improve user satisfaction
Provide high-quality products to your customers with every update to build an exceptional brand reputation, expand your audience, and promote your bottom line.
Integrate quality management
Work with us to design an efficient testing approach that ideally suits your business goals.
Designing a Tailored QA Strategy
Research
Identifying the objectives and risks of the purposes for your project
From the very early days of the project, our QA team worked closely with key stakeholders to establish a quality target for your product and identify potential risks. We make sure everyone is on the same page before going any further.
Create a road map of quality assurance activities
At this stage, we determine the required KPI metrics, identify the key project deliverables, and adjust the quality standards for key project operations. At the top of this, we develop a QC and QA liability error and a trouble reporting Software testing plan.
Implement
QA activities are performed in correspondence to the development process. After implementing the solution, we pass the complete information to the client with detailed documentation and help resolve potential issues.
Initial Price Delivery
We want to run on the ground and focus on delivering high-quality goods with every iteration or sprint. Our QA team will begin processing the initial high-level requirements during Sprint 0 and build your first working demo within four weeks.
Low-risk scrum action
We propose and implement maximum risk reduction strategies to keep your peace of mind safe throughout the SDLC. Our measures include early risk assessment and regular risk reassessment, transparent risk documentation and classification, and specialist corrective action and emergency software testing planning.
100% transparency
You gain full visibility into the development and QA process through shared tools for on-site meetups, video conferencing, and real-time project tracking.
Our testing services may include
Test case execution against application builds.
Verification of requirements.
UI testing.
Security testing/audit.
Stress testing.
Benchmarking using different hardware/software configurations.
They can use tools such as Test Director, WinRunner, LoadRunner and Acunetix Web Vulnerability Scanner to optimize the testing. Using our development team, we can also build unit test cases using popular frameworks like NUnit and JUnit.