Google Analytics and Google Ads | Better Together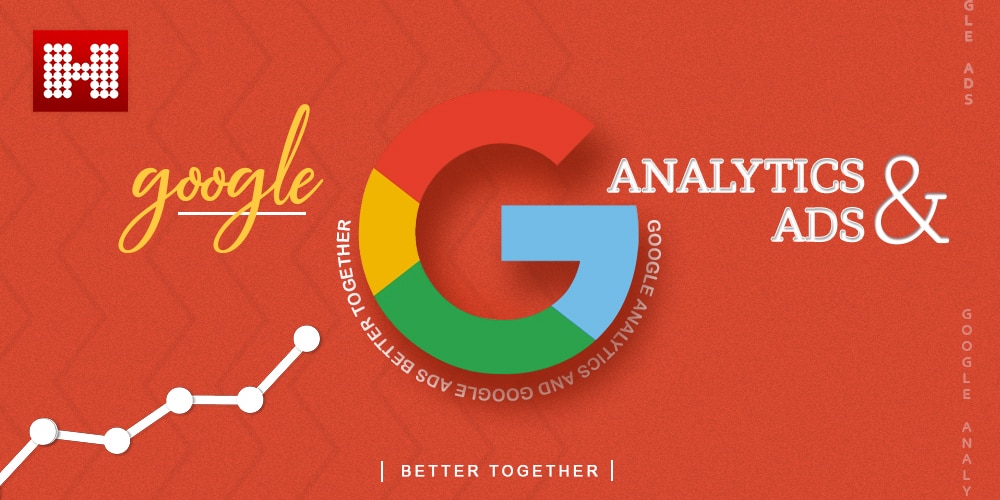 When it comes to digital marketing, a few things can make or break the deal.
Google Ads and Google Analytics are two rather powerful tools. Each of them equipped with a large amount of data that permits you to make informed decisions. With these accounts linked together, one can directly increase their returns.
If you have both Google Analytics and ads account but have not linked them. You are missing out on your business's important information. Have a look at what you can achieve.
The checklist that will provide you a list of factors to consider before starting is below:
Provides a Clear Picture of the User Behavior
Easier import of Valuable Metrics
Getting Additional Data
Easy to identify website Problems
Added Remarketing Lists Accessible with Ads
Provide a Clear Picture of the User Behavior
Ads and Analytics both provide crucial data, but they offer it independently without giving the complete picture. Ads aid users and visitors in finding you quickly. Also, they re providing proper reporting on total ad spend and performance. Your Google Ads account additionally enables you to see which ads and keywords start the maximum conversion. But, that is just one part of the picture as it does not show what visitors do on your website after clicking the ads.
And at this point, Google Analytics performs a great help. It helps in clearly viewing the activity of the visitors on your website and the factors that actively affect the conversion rate. Without linking the accounts, it would be impossible to see all the useful information about user behavior or the ad, which began the conversion.
Easier Import of Valuable Metrics
By linking both these accounts, you would also be able to track your conversions easily. The Google Analytics transaction can be sent in Ads Conversion Tracking. Also, allowing you to make smart decisions and bring refinements to the campaigns. Google Analytics metrics can also be imported in the Google Ads account, including bounce rate, Average Visit duration, pages per visit, new visitors, and more.
If you are using the Ads Conversion Optimizer for handling the bids, it would automatically begin doing the Google Analytics transactions once they are imported into your Ads account.
Getting Additional Data
With Google Ads and Analytics now linked, you will be capable of getting your additional hands-on data to help make knowledgeable decisions for your Google Ads campaigns. The Google Ads Report inside Google Analytics grants one access to onsite engagement metrics, including the pages per visit, average visit duration, bounce rate, etc. These metrics can provide a clear idea to help and learn if the Google Ads account is hitting the correct type of traffic to the website or not.
With this information, you would also be able to recognize the points that require improvement or change quickly. In the Ads report, and the Ads cost data. Together, the Ads and Analytics data report can help understand the amount you are spending on your Google Ads and the generated ROI.
Easy to Identify Website Problems
When you discover a keyword that gets zero conversion, you either pause them or delete them. But, these keywords are not that bad and point to a problem that may need our consideration. By linking Ads and Google Analytics, you gain access to specific metrics, like Pages Per Visit or Average Visit Duration. Such metrics show that the user may have any problem looking for a particular offer than you specified in the Ad copy. Hence, you can identify underlying issues and improve your site's performance efficiently. Analytics and Ads are used in digital marketing to track useful information regarding ad campaigns and traffic.
Added Remarketing Lists Accessible with Ads
If you are using Display Network Remarketing, then linking the Ads and Analytics account can allow you to increase your remarketing capabilities and design various lists that are based on the dimensions and metrics of Google Analytics.
Creating different retargeting lists based on the data collected from Google Analytics would help in reaching out to people who have visited your website and show some interest.
Summary
To get the best out of optimizing your Google Ads Campaigns, know more about user behavior, and increase the performance of our site, link your Google Analytics and Ads account today, and see its magic.
Was this helpful?
Click on one of the buttons to rate this post. Your choice cannot be undone, but you can change your mind at any time.
Tags:
Last Modified: June 3, 2021 at 6:04 am