Hashe Computer Solutions Named Top B2B Company in Pakistan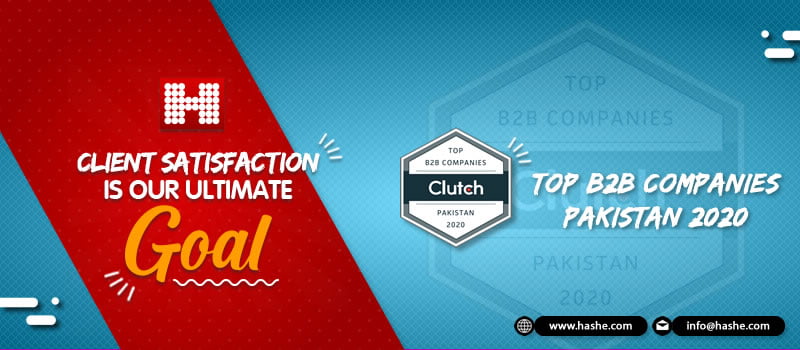 At Hashe Computer Solutions, we put the needs of our clients first. We are a global technology service and outsourcing company providing you the best cost-effective and quality-oriented IT resources with the ideal working environment, for your software development and web designing and development needs.
Every year, Clutch releases its Leader Awards. So, we are thrilled to announce that Clutch has named Hashe Computer Solutions a top B2B company in Pakistan for 2020!
Clutch is a ratings and reviews platform located in the heart of Washington, DC. Also, their team of independent analysts conducts interviews with the former clients of companies listed on their site. Similarly, clutch's methodology selects Leaders based on their industry expertise and their ability to deliver.
We are thankful for each and every one of our wonderful clients, especially those who took the time to leave us a review on Clutch! Hear what they had to say about working with us.
"Hashe was willing to show me initial results on our very first engagement before accepting any payment. So, On a future engagement, Hashe made strategic hires to help support a large project I had. I was able to review the resumes and participate in interviews." – President, Computer Solutions Company
This award and our perfect 5-star rating on Clutch are all thanks to you, our wonderful customers!
To learn more about us and our past work, read the reviews on our Clutch profile. Ready to start your next project? Contact us today!
Was this helpful?
Click on one of the buttons to rate this post. Your choice cannot be undone, but you can change your mind at any time.
Tags:
Last Modified: May 28, 2021 at 10:15 am