James George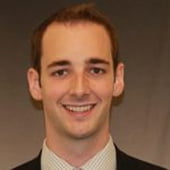 Mamoon found us on Google and stated he could optimize our development process. I was very skeptical at first. Over the course of 2 months we exchanged over 50 emails about his services, reliability, and qualifications. He did not only what he promised but saved us money too.
We are currently utilizing Mamoon for approximately 75% of our development work. In the next 6 months I foresee this number approaching 100%.
Mamoon constantly hits deadlines and keeps me in the loop. When something changes with one of my projects Mamoon fills me in with the details and recommends the best course of action.
My favorite story attributes to Mamoon's honesty/integrity. When discussing total fee's incurred over a payment period I stated from my records we owed him $xxxx. Mamoon quickly reminded me we already paid him for half of that. Hashe was our first oversees provider to work with and Mamoon has made it a very rewarded experience!
Last Modified: November 26, 2019 at 12:26 pm